Manufacturing Excellence
Lean Manufacturing System
Most industries want to improve their process to provide the product with minimum price. PAXAA mainly focus on lean manufacturing tools for improvement, and the first objective is to demonstrate all the activities systematically that could help in a better way to eliminate waste and effectively utilizing the sources.
Waste is mostly generated by 7M (Man, machine, material, management, market, method and manual); we use 4 steps for implementation of lean manufacturing
Identifying the fact that its wastes to be removed
Analyzing the waste and finding the root causes for these wastes.
Finding the solution for these root causes
Application of these solutions and achieving the objectives
When this is achieved we go back to stage 1 and continue this loop over again.

To bring more value & find solution for rising problems, we use tools and techniques to find roots of problems or way to solve it:
Total quality management
Kaizen
7 – QC tools
Statistical control
Total productive maintenance
Craft (design layout)
Just in time
Inventory analysis process
Benchmarking
Lean manufacturing more often results in benefits, cost reduction, lead time reduction by 50% at least, reduce work in progress up to 80%, increase productivity at least 30%. there are more other advantages which we find with lean manufacturing like:
Good team spirit which will drive your organization to the excellence,
Innovative culture in the organization,
Self-driven people,
Pleasant working conditions,
Worker involvement and improved worker satisfaction,
Longer machine life,
Systematic approach to work,
Improved flexibility,
Environment friendly.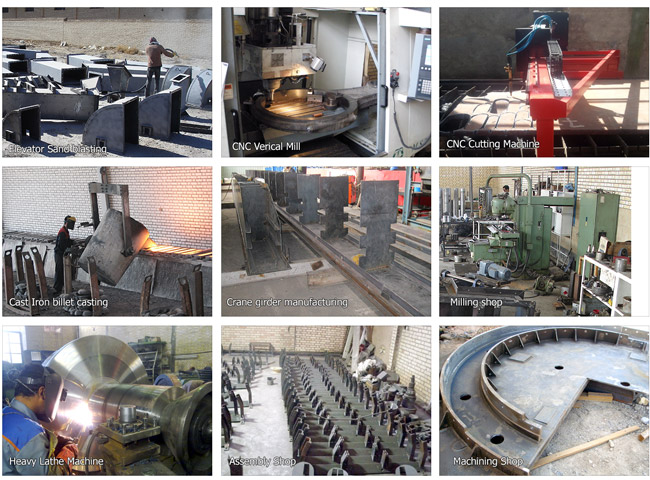 Manufacturing Infrastructure
PAXAA continuously try toward improving the product. Each component undergoes several evaluations to achieve excellence. At PAXAA, customers are supplied with the latest and best technology machines. To achieve this goal, PAXAA has three distinct manufacturing shops, Machining & Milling shop, Melt shop & Assembly shops. They are equipped with several manufacturing equipment and facilities:
Plasma Cutting Machine
Laser Cutting Machine
Center Lathe Machine
Heavy Duty Lathe Machine
NC Hydraulic Shearing Machine
Press Break Machine
Slant Bed CNC Lathe
Horizontal/Vertical Milling Machine
Shaping Machine
Column Drilling Machine
3 ton Induction Melting Furnace
700 kg Induction Melting Furnace